Are you looking for a spectacular log home in a really great place? A horseback riding paradise that's on a hill in the countryside with a terrific view, with National Forest back country at your doorstep, yet only minutes from the city center? In a community where all homes are built to strict architectural standards that preserve and enhance the value of your property?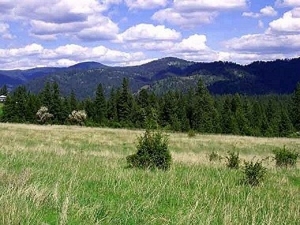 Then take a closer look at North Idaho Equestrian Ranch Estates, Coeur d'Alene, Idaho

Overlooking picturesque downtown Coeur d'Alene, located among serene countryside, set against a vast scene of mountain and lake views; these equestrian ranches will be architecturally styled with a feeling of the national parks of the west.

Each meadow and treed 5-acre parcel offers an alluring natural location to sustain a charismatic, vibrant & practical environmental community.

North Idaho Equestrian Ranch Estates - more info
Designing your own log home? If you're interested in creating your own log home 3D conceptual models, click on the following to try the easy, affordable, powerful TurboCAD program from IMSI:




This software from our partners at IMSI will allow you to create your own 3D design concept.